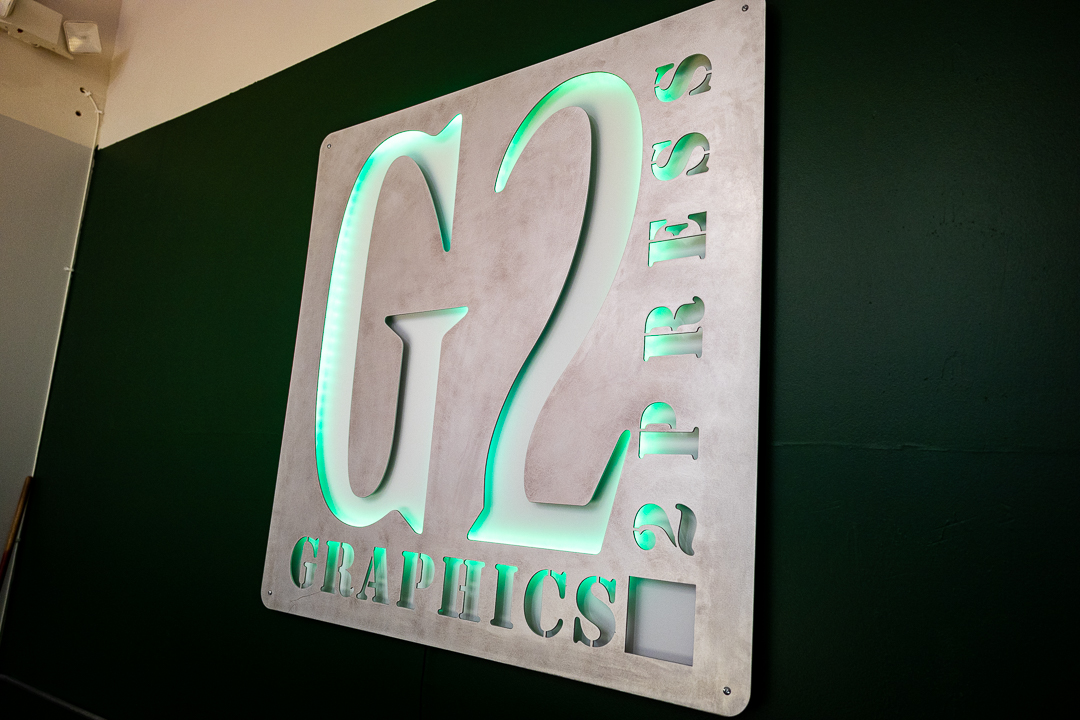 Design and Production Artwork
Our artists, through years of experience, possess the skills necessary to provide accurate approvals the first time and complete understanding of the final printing process assuring your accurate graphic message.
Our graphic design department is equipped with Mac computers running on Apple's latest OS. We also take full advantage of Adobe's Premium Creative Suite allowing us to bring the customer the best graphics available in the market.
Each artist has their own proofing devices allowing them to proof quickly instead of entering a backlogged printer queue which causes delays. They also output their own film which forces a complete understanding of the art as it relates to final plates and print.
Our pre-press proofing formats will allow you to be sure you are satisfied with your project before it goes to press. You may view your proofs as a "print card", miniature color proofs of the complete layout. These are accomplished through the various laser printers, color printers, color copiers, and our large format HP Designjet 5500 plotter which outputs up to 60" wide around.
Plate Pre-mounting and Preparation
For our corrugated customers, we utilize a variety of Opti-Chek mounter proofers that provide accurately mounted plates with in calibration proofs. Proper mounting of printing plates, on the correct size cylinders, will help to achieve the highest quality print job, and extend the life of the printing plates. We have six 115″ Opti-Chek machines with interchangeable cylinders.
We also offer flat mounting for those customers that prefer this method. Our mounters have the experience to provide products that increase your press efficiencies and effectiveness.
Sundries
Heavy Duty Lead Edge Strips & Low Profile Edge Strips
Trail Edge Strips
Print Plate Sealer /Thinner / Print Plate Brush
Hard Rubber Scores / Hard Poly Scores
Grommets Sets / Hanger Hooks
Sticky Back / Tension Bands / Band Type / Stretch Ruler

Locations
Our locations are fully equipped to meet your cutting die and print plate needs